International Certification Regenerative Viticulture Alliance
What is RVA certification?
It is the highest standard for regenerative viticulture worldwide. We want to enable vine growers, producers, and consumers to create a better world through regenerative viticulture, an agricultural model that improves the health of vineyard soils and has a positive impact in terms of biodiversity, carbon sequestration, and water cycles in production areas.
What are the goals?
To recognize the vine growers who use regenerative viticulture and demonstrate an improvement in the soils where the grapes are produced
To certify the wines that come from regenerative vineyards and contribute to slowing down global warming
What does the certification standard include?
Recommended regenerative viticulture practices that can be applied in the vineyard on two levels: Transition and Advanced
Sampling system that enables demonstrating the positive effects of these practices on soil health
Certification system that will support public recognition of the efforts made by vine growers and producers
How does certification work?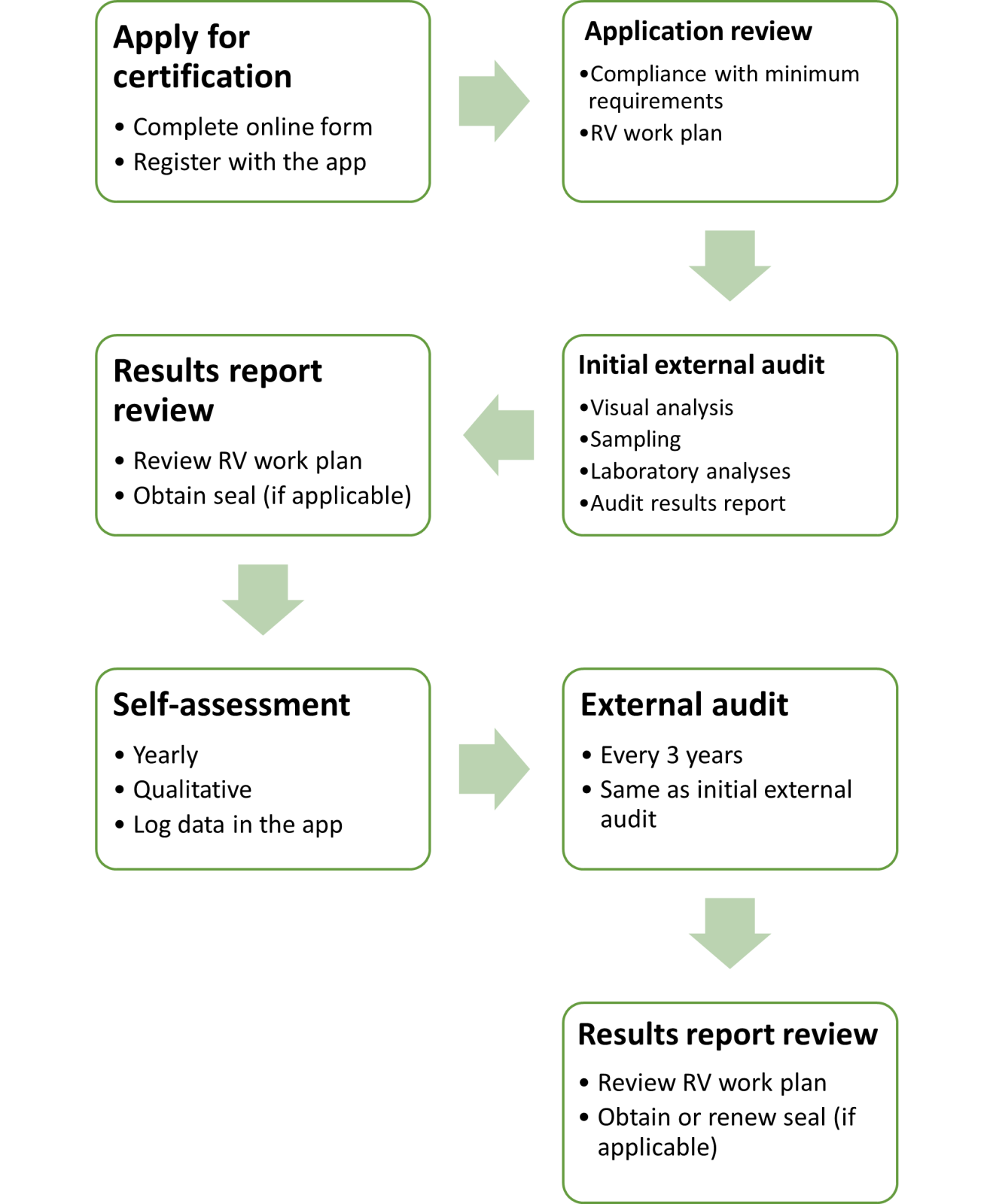 Key points
International certification created by the Regenerative Viticulture Association, in cooperation with the Regenerative Viticulture Foundation
Open to all vine growers and wine producers worldwide who apply the regenerative practices recommended in the standard
Compliance with these practices verified by the independent international certification entity Ecocert
Two levels of certification based on the level of implementation: RVA Certified and RVA Transition
Valid for three years
Continuous self-assessment through the app or website
Pilot tests of the certification standard until December 2022 (only for Association members)
Certification valid from January 2023
Documents
Rules for using the certificate and seal (available soon)
Procedure for taking samples for soil analysis (available soon)
Certification app and website user manual (available soon)